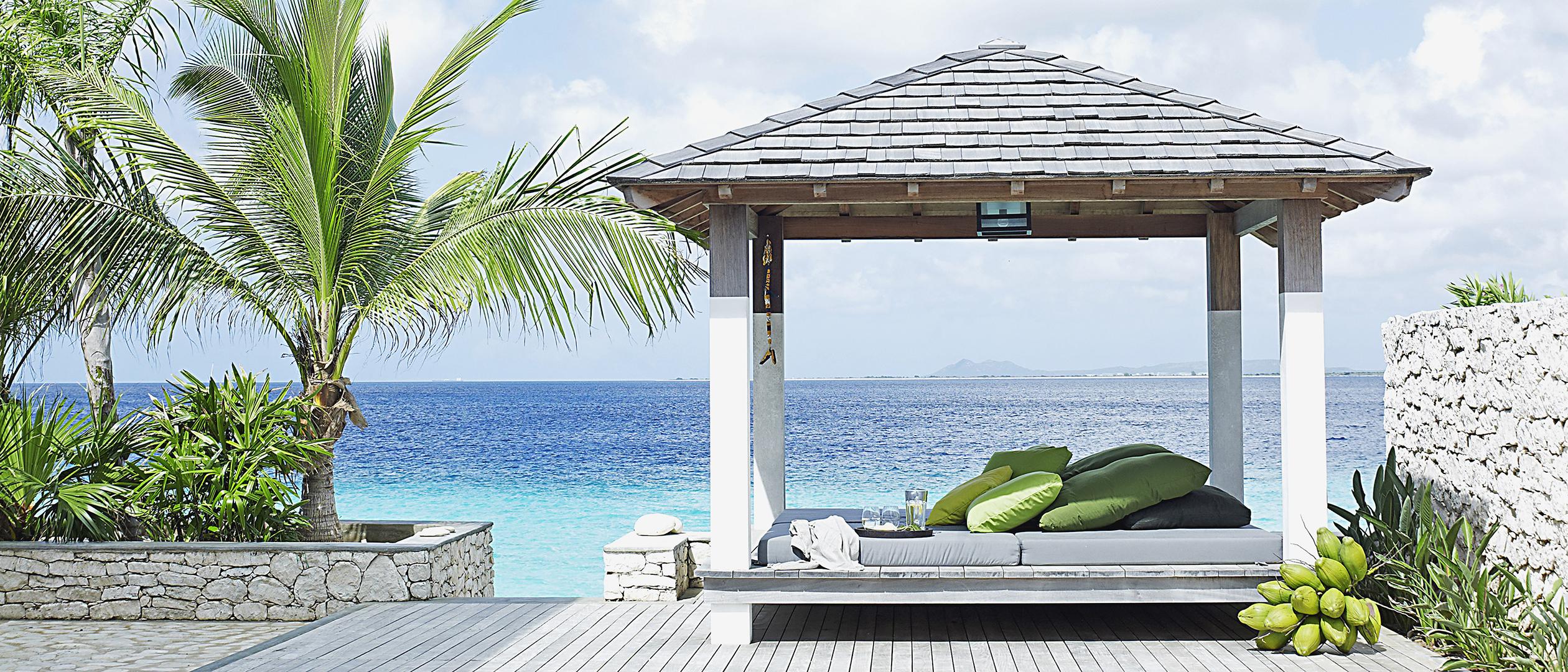 Beach villas are a key area of our design expertise and Bonaire is an island with a constant summer state of mind. The combination of these two ingredients allow us to demonstrate our passion for extending luxury indoor living to outdoor spaces. During the exterior and interior design along with the construction of this beach villa, location and choice of materials played a key role. Inspired by the local traditional "kunuku" houses on the island and ensuring natural cooling, we designed the beach villa to benefit from the omnipresent sea breeze.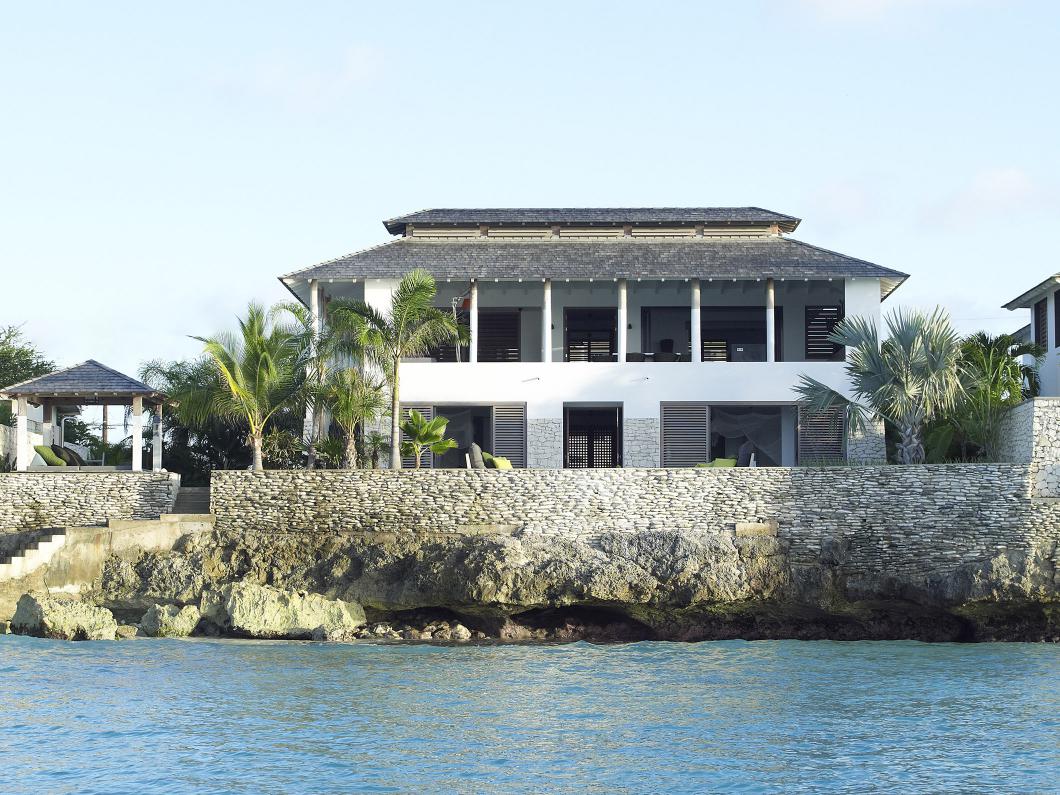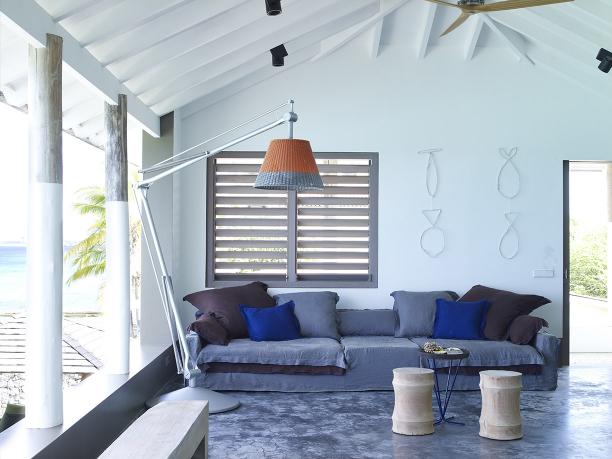 Slender pillars flank the wide entranceways and clean stone lines run parallel to the shoreline, partially separating spaces from the sundrenched outdoor terrace. As the beach villa has an open structure, we opted to use local natural materials such as wood and coral that could withstand the island's climate and salty air, while becoming more beautiful over time and needing little maintenance. Creating the ultimate indoor – outdoor connection whilst getting the most out of island living, we chose to place living spaces like the open plan kitchen and living room on the top floor facing the sea.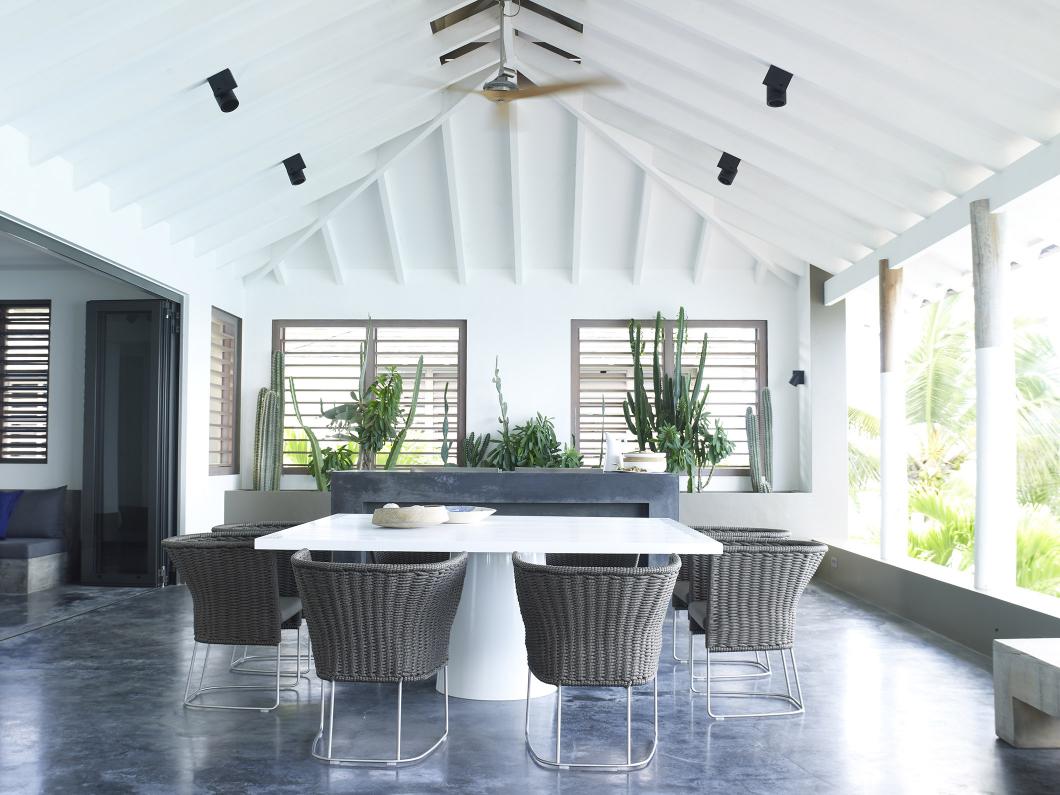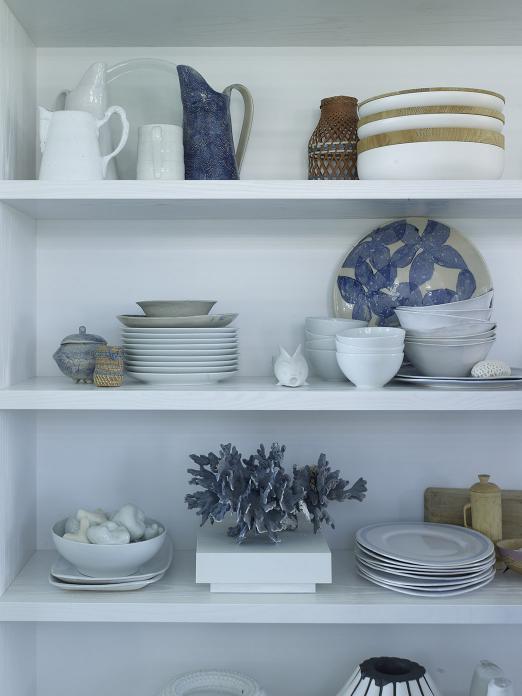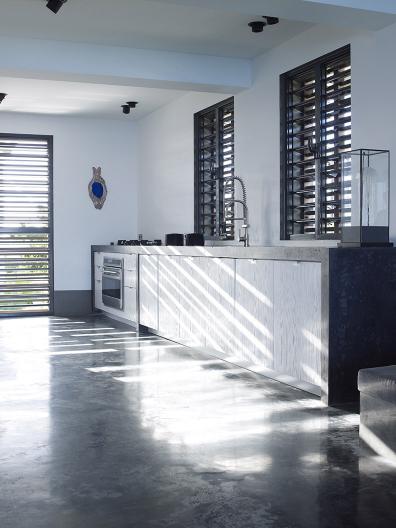 The island's 'coleur locale' is translated in the natural color palette, derived from the cacti and aloe vera found in and around the villa. Adding to the ultimate island living experience and extending the interior to the waterfront, we designed the gazebo for homeowners to enjoy as if they were floating on the crystal clear water.