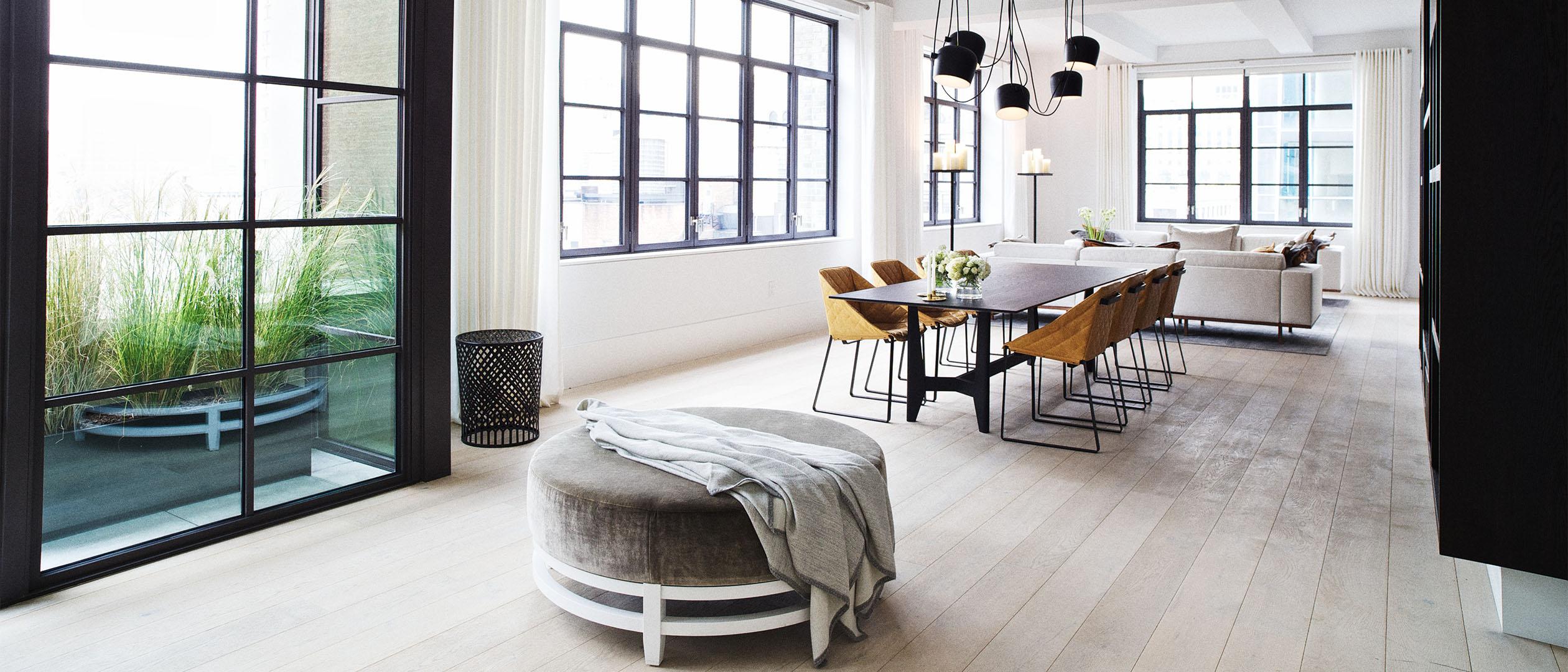 Branded development, de manier om je te onderscheiden (Dutch)
De markt voor gebiedstransformatie en transformatie van vastgoed naar particuliere woningen in het hogere segment biedt kansen om de druk op de verhitte markt te verlichten. Met name dit segment geeft ontwikkelaars ook de mogelijkheid zich te onderscheiden, waar zij niet alleen nu maar vooral in de toekomst de vruchten van zullen plukken. Kwaliteit in concept en uitwerking spelen daarbij een belangrijke rol. Het verbinden van een design merk(beleving) aan een projectontwikkeling geeft een consument iets om zich mee te identificeren en straalt ook af op de ontwikkelaar.
'Branded development'
Wat verstaan we onder 'branded development' en welke voorbeelden zijn er op de Nederlandse markt? Waarin onderscheiden zij zich? Welke best practices zijn er in het buitenland? Wat kan een designmerk voor een ontwikkeling betekenen en wat is de toegevoegde waarde? Moet je als belegger/ontwikkelaar zelf zo'n ontwikkeling in de markt zetten of moet je daarvoor een specialistische partij in arm nemen? Wat zeggen de makelaars? Hoe beweegt dit vastgoed segment zich en wat levert het op?
Dit kennisevent is bij uitstek interessant voor partijen die zich op dit marktsegment begeven. Onder meer voor beleggers en ontwikkelaars die op zoek zijn naar een manier waarop zij onderscheidende projecten kunnen realiseren en interesse hebben om zaken te doen met bekende ontwerpstudio's.
Datum: 31-10-2018
Hoofdprogramma en sprekers
13.30
Ontvangst met koffie en thee in Piet Boon Flagship showroom
14:00
Introductie Ruud Mauer, Client Director Corporate Studio Piet Boon
14:05
Inleiding middagvoorzitter Ronnie Overgoor, Oprichter 7DTV, het grootste business video platform van Nederland.
14:10 Ramon Mossel, Oprichter Ramon Mossel Makelaardij Amsterdam
Ramón Mossel, eigenaar Ramón Mossel Makelaardij o.g. BV, is een ervaren makelaar in het hogere vastgoed segment. Tijdens zijn presentatie belicht hij de kant van de consument koper en behandelt hij de volgende vragen:
Wat is het huidige proces van het aankopen van een nieuwbouwwoning?
Hoe ervaart de consument koper dit?
Welke voordelen biedt Branded Development de consument koper én de ontwikkelaar?
14:40 Dirk Bakker, CEO Colliers International
Dirk Bakker, CEO Colliers International Netherlands & Head of Hotels EMEA, is een ervaren hotel specialist die zijn visie geeft op branded hotels en branded apartments. Tijdens zijn presentatie gaat hij hier dieper op in en geeft hij antwoord op o.a. de volgende vragen:
Welke verschillende mogelijkheden zijn er om een hotel of appartement te branden?
Wat is de toegevoegde waarde van een brand voor de gast of bewoner?
Wat is de toegevoegde waarde van een brand voor de eigenaar?
15:10 René Fiolet, Managing Partner REALIANCE
René Fiolet, Managing Partner REALIANCE, acquireert, ontwikkelt, renoveert, beheert en verkoopt gezamenlijk met een netwerk van lokale partners residentiële vastgoedprojecten in steden als Berlijn, Wenen, Boedapest, Atlanta, Dallas en Orlando. Tijdens zijn presentatie over 'Development of multi-family apartments in the USA' gaat hij dieper in op de volgende punten:
Wat zijn de kenmerken van de Amerikaanse vastgoedmarkt?
Wat doen de drie Amerikaanse strategische partners van REALIANCE om in de verhuursector van appartementen onderscheidend te zijn?
Waarom kiezen Nederlandse beleggers voor deze asset class? Tot welke resultaten heeft dat tot nu toe geleid?
15:40
Korte pauze
15:55 Panel discussie onder leiding van de middagvoorzitter
Lesley Bamberger – Algemeen Directeur Kroonenberg Groep
Eefje Voogd – Eigenaar Eefje Voogd Makelaardij
Jochem Leegstra – Creative Director/Founder .Staat Agency
Piet Boon – Founder Studio Piet Boon
Alf Span – Managing Partner REALIANCE
16:30
Netwerkborrel
Aanmelden?
Stuur een mail met daarin uw gegevens aan events@pietboon.com o.v.v. ''Branded Development''. Vergeet niet uw contactgegevens te vermelden. De kosten voor deze dag bedragen 75 euro excl. BTW. De opbrengst van alle deelnamekosten zal worden gedoneerd aan het EMMA Kinderziekenhuis.