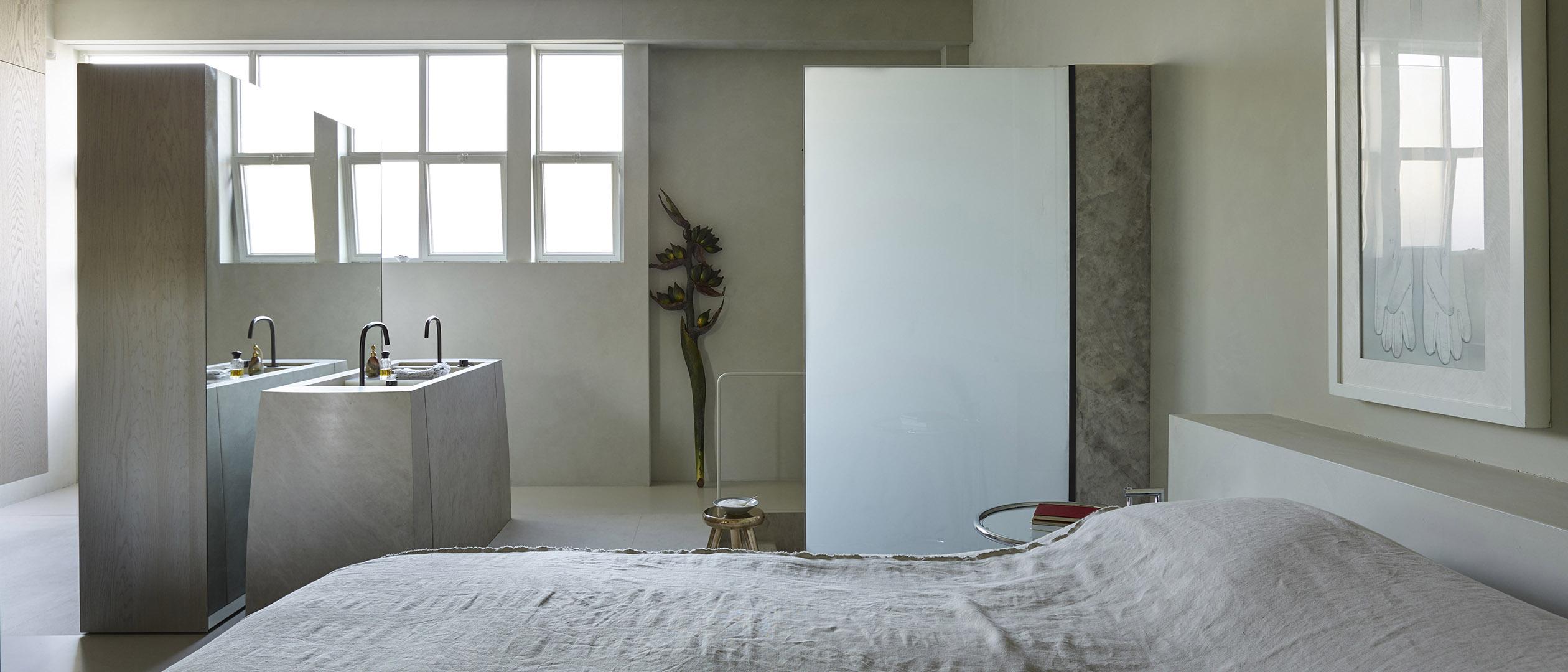 The ultimate Piet Boon bathroom: a timeless sanctuary
In all of our designs we put tremendous emphasis on exceptional quality, functionality and expressive shapes combined in a timeless equilibrium, this has been implemented in every detail in our bathroom designs. More and more the bathroom is becoming a unique space to live an experience, spend seldom quality time and enjoy a peaceful moment of calm and contemplation - a perfectly equipped place, closed off from hectic contemporary daily life, to be and to stay.
To us the ultimate bathroom has that pleasant salvaged feeling, a space that embraces the ambiance of a sanctuary. It should be a place where you want to spend your precious time and indulge yourself in a comfortable and harmonious setting. A design that brings a luxurious spa environment, where color, materials and decoration are in perfect balance. We believe that less is more. Combining the same color in different textures creates an exciting, yet relaxed and calm environment. This approach is emphasized by the timeless ton-sur-ton color palette for all our products, from tiles and resin flooring to our natural stone bathtub and the solid surface basins. This continuity in all products makes that they complement each other to form a coherent whole.
When it comes to styling, we rather give that beloved work of art a well-deserved center stage in the room. To enhance the idea of a private spa, prioritizing the senses and treating color and material as an extension of a space's materiality, we style bathrooms with rich ton-sur-ton styling, towels and our own scented candles and diffusers. But also bespoke and functional details such a niche in the wall offer convenience and comfort without distracting the ambiance of the space.
Our bathroom showroom offers you the opportunity to experience the distinct Piet Boon style. You are welcome to visit.