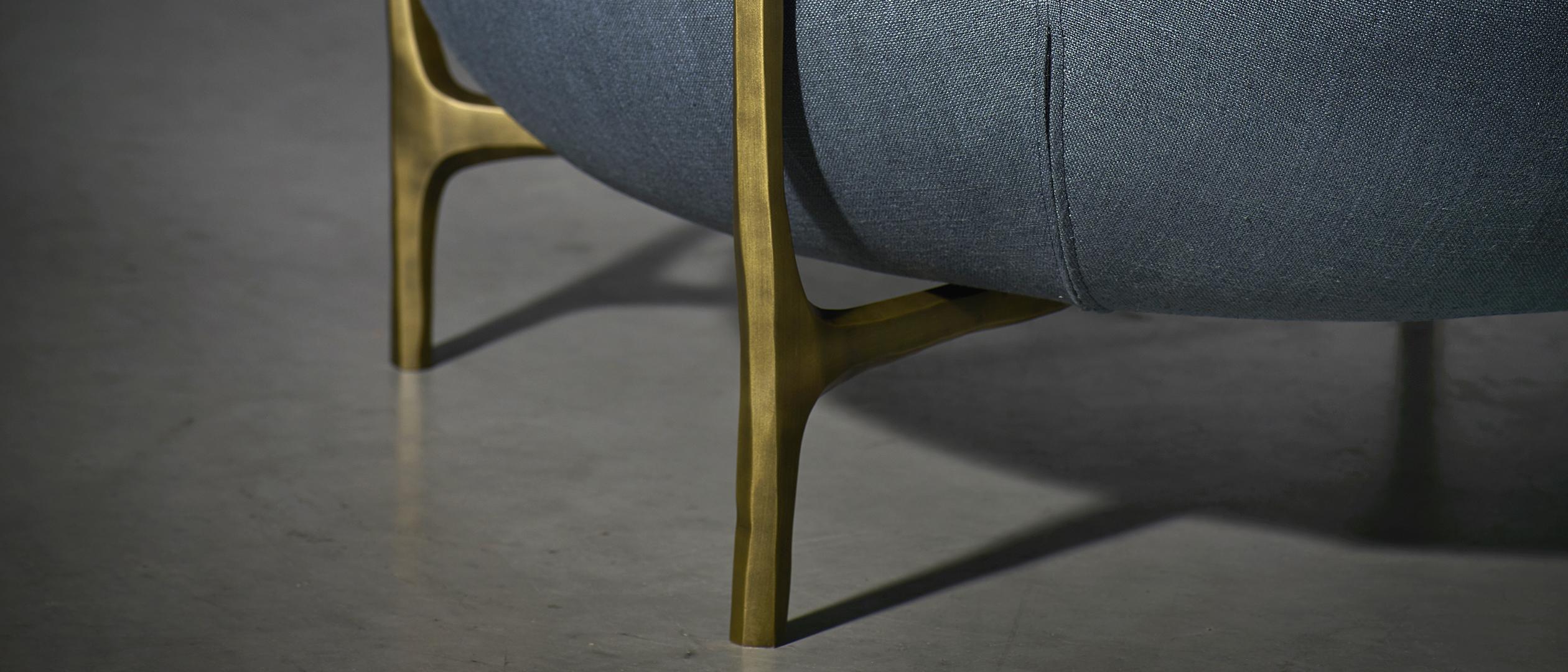 Following upon the BELLE armchair and BO sofa, we introduced a new and alluring rounded designer furniture series: ELLA. Inspired by the shape of our iconic KLINK side table, the ELLA sofa is infused with the same non-geometric contour.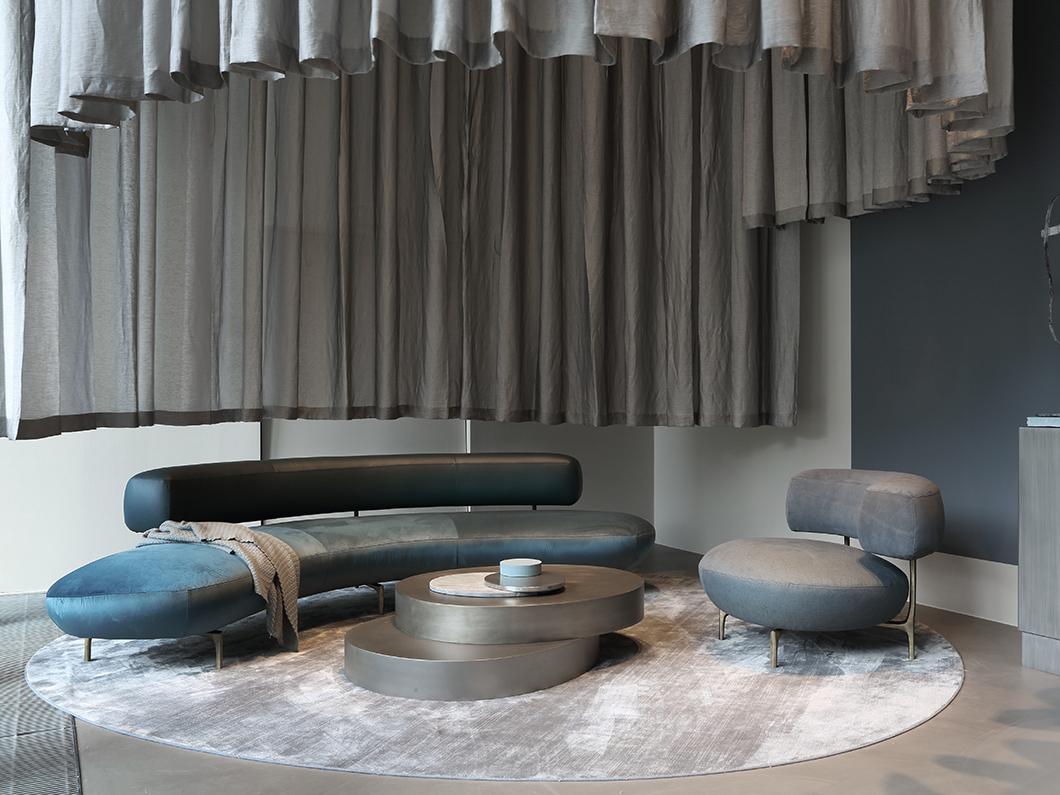 "The feminine character gives elegance, softness and excitement to more subdued interiors. A true eyecatcher for people with a bolder taste."
- Anne de Jongh, Senior Product Designer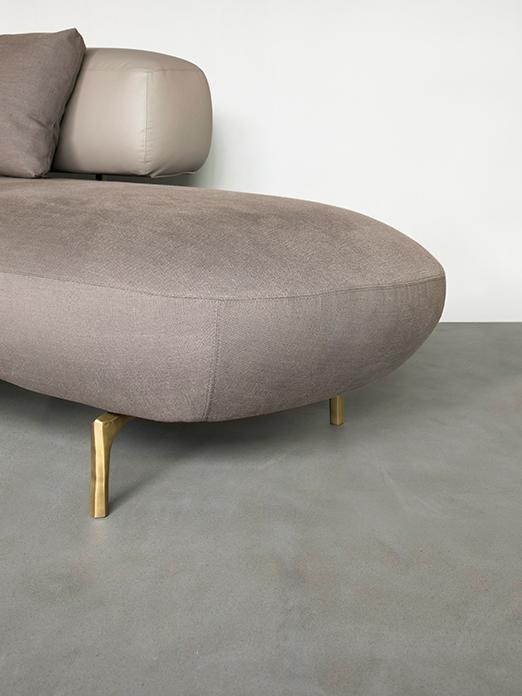 The different elements of the ELLA are connected by solid unique hand-turned bronze legs, giving it its unique artisanal character.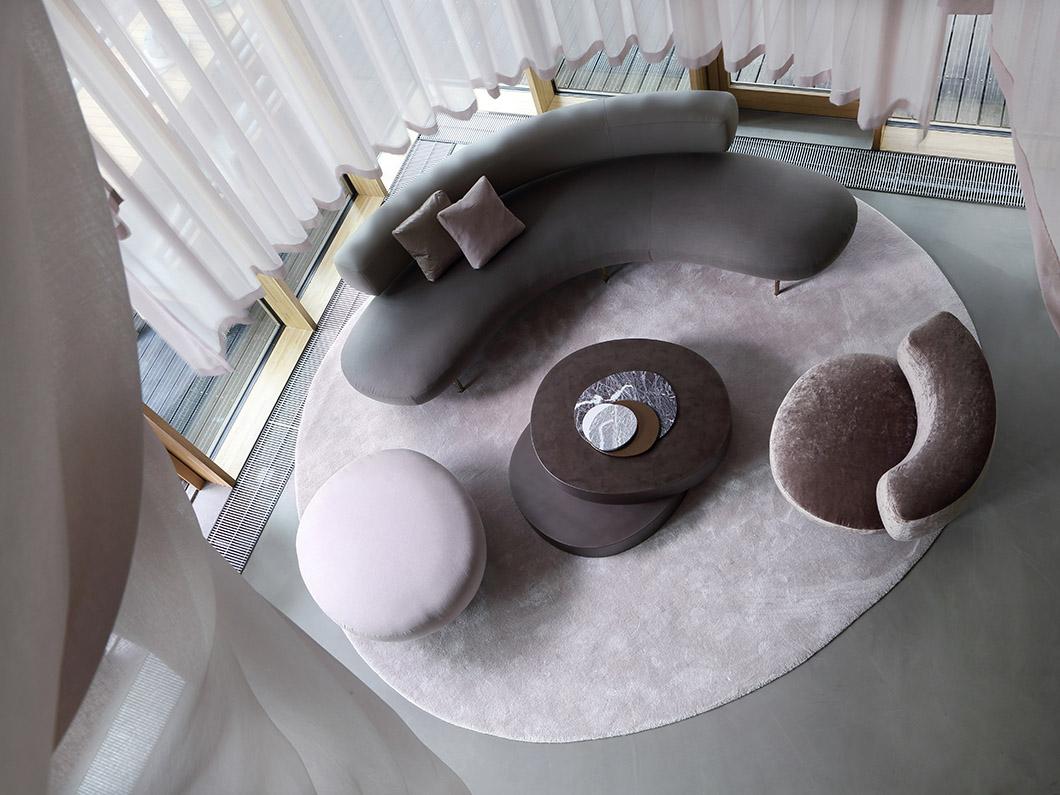 Specifications
Upholstery
Fabric cat. P, Piet Boon fabric indoor
Leather cat. D, Piet Boon leather
Leather cat. S, Piet Boon leather
Material
Cast aluminum feet in different colors. Wooden frame with serpentine springs, upholsterd with different densities of high resilience foam and coverd with memory foam (seat) and polyester fibers (back). Covers are fixed.
Nearest point of sale?
Find your nearest dealer
Find dealer