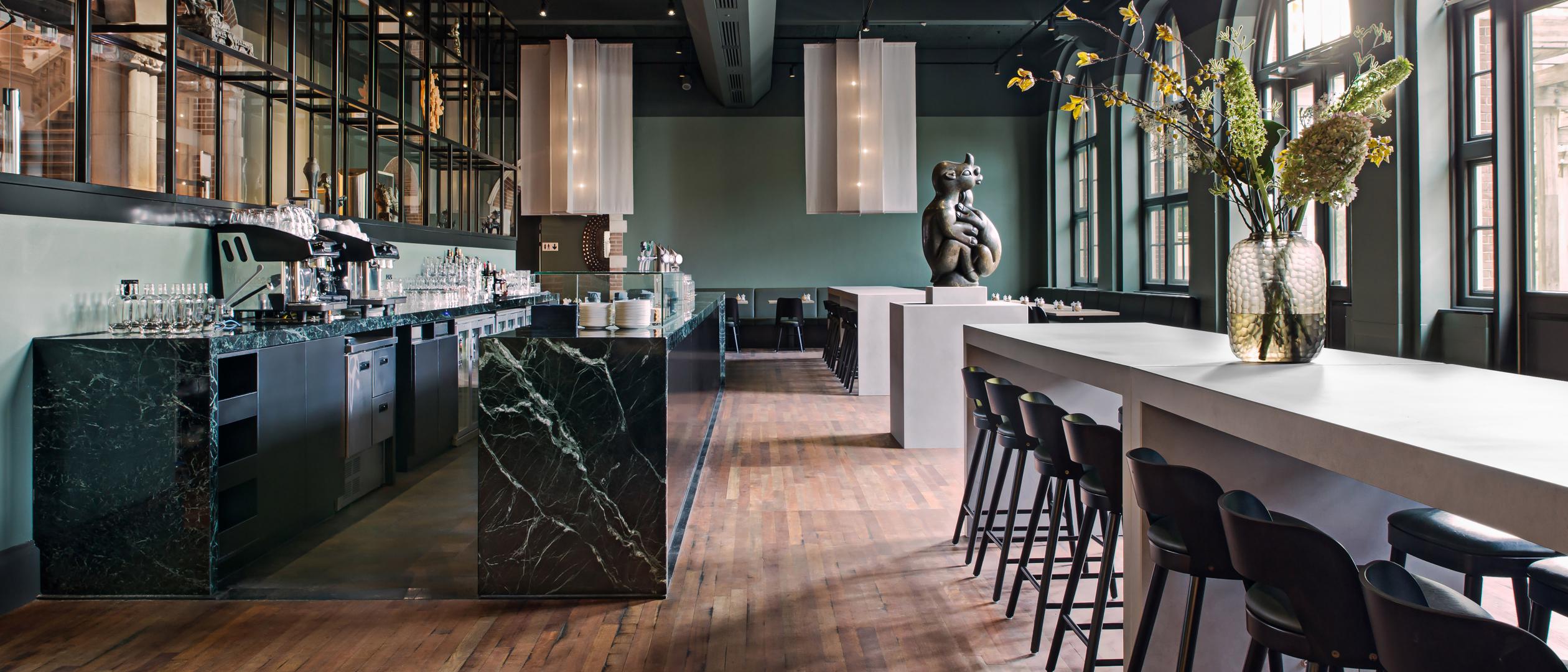 Appointed by the Royal Tropical Institute (KIT), Studio Piet Boon was tasked with the interior design and refurbishment of restaurant De Tropen. Located in one of the most beautiful historical buildings known to the city of Amsterdam, restaurant De Tropen is based in the pre-existing space of the former Tropical Museum restaurant. For our design concept we chose to enrich and enlarge the restaurant experience. Keeping with the rich history of the building , we opted to transform the spatial and seating arrangements, and emphasize the historical exterior and interior architecture. In doing so we were able to reveal its original features, restore its beauty and at the same time create a contemporary atmosphere.
The quiet furniture set up and variation in seating heights of the fixed furniture provide the space with a subtle dynamic. Building a bridge between the past and the present and incorporating the rich history of the Royal Tropical Institute, we provided the interior design of De Tropen with a large and centrally positioned dark green marble bar, filled with various impressive artifacts originating from the museum's rich archive. In addition to connecting the interior with the building's history, it was also key to connect the interior with the exterior and the famous "Ooster" park. Allowing the large terrace to act as an extension of the restaurant and entice visitors to explore the Tropical museum.
Make an appointment
At Studio Piet Boon we always put tireless effort into getting to know our clients. It allows us to deliver the most relevant designs and exceed expectations. As we delve into the wishes and the purpose of a project, each Studio Piet Boon design is tailor made.