Caribbean Beach Villa 72 & Sunny
Situated on one of Bonaire's most pristine beaches lies 72 & Sunny: a private high-end 400 square meter luxurious seafront designer villa that boasts three bedrooms and three ensuite bathrooms. The center of the villa features an extraordinary inner courtyard decorated with palm trees. These palm trees formed the starting point for the exterior and interior design of 72 & Sunny.
By designing the villa around these trees an unifying courtyard was created. Multiple connected luxury living volumes that are perfectly positioned towards the seafront were created. These volumes give the designer villa its graphic character. Inspired by island living and the historical salt mine workers houses, the villa was also designed in such a way that it would benefit from the wind. In doing so we enabled the always-prevailing breeze to pass through the villa and provide natural cooling. Building on the Caribbean outdoor way of life all living areas face the sea, ensuring panoramic views of the sea throughout the whole villa and enabling the outside exterior to connect with the inside interior.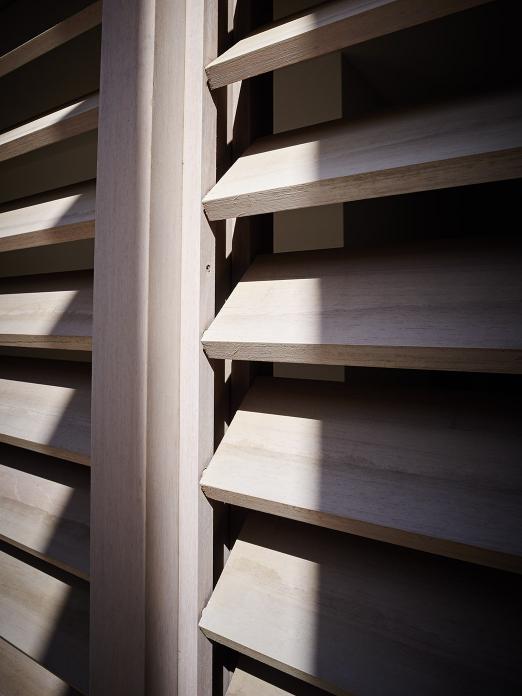 Due to its location near the sea, the villa was built with locally sourced materials such as wood and coral that can withstand the salty air, are low in maintenance and age beautifully at the same time. The island atmosphere is elegantly translated to the interior design and styling of the villa. Wide slatted windows and partitions made of bone-colored pebbles let in sunlight, whilst the high ceilings and dark poured concrete floors give a sense of cool. The harmonious color palette of the villa is subdued and refer to the colors that are found naturally on the island. 72 & Sunny is the 20th villa Studio Piet Boon has designed on Bonaire.
Make an appointment
At Studio Piet Boon we always put tireless effort into getting to know our clients. It allows us to deliver the most relevant designs and exceed expectations. As we delve into the wishes and the purpose of a project, each Studio Piet Boon design is tailor made.