Beach & Hillside Residences Pearns Point
Studio Piet Boon is responsible for the aesthetic design of Orange Limited's lifelong dream of developing a high-end eco-friendly retreat.
"The Pearns Point project allowed us to provide an entire peninsula with one and the same aesthetic design according to the Studio Piet Boon philosophy."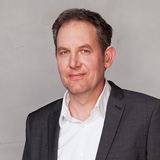 Dick Koppert
Lead Designer at Studio Piet Boon
Make an appointment
At Studio Piet Boon we always put tireless effort into getting to know our clients. It allows us to deliver the most relevant designs and exceed expectations. As we delve into the wishes and the purpose of a project, each Studio Piet Boon design is tailor made.