Studio Piet Boon is responsible for the aesthetic design of Antigua's best-kept secret: Pearns Point. A verdant 141-acre peninsula with seven pristine white-sand fringed beaches and spectacular views across the Caribbean Sea. Pearns Point will be home to 68 luxury private beach and hillside villas. The design of all the villas is designed in such a way that it provides both the sense of space and seclusion whilst ensuring residents the maximum amount of privacy, be it on the beachfront or the hillside. We are currently in the realization process of an extraordinary beach villa.
"The Pearns Point project allowed us to provide an entire peninsula with one and the same aesthetic design according to the Studio Piet Boon philosophy."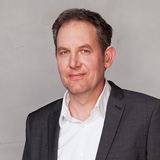 Dick Koppert
Lead Designer at Studio Piet Boon
Make an appointment
At Studio Piet Boon we always put tireless effort into getting to know our clients. It allows us to deliver the most relevant designs and exceed expectations. As we delve into the wishes and the purpose of a project, each Studio Piet Boon design is tailor made.